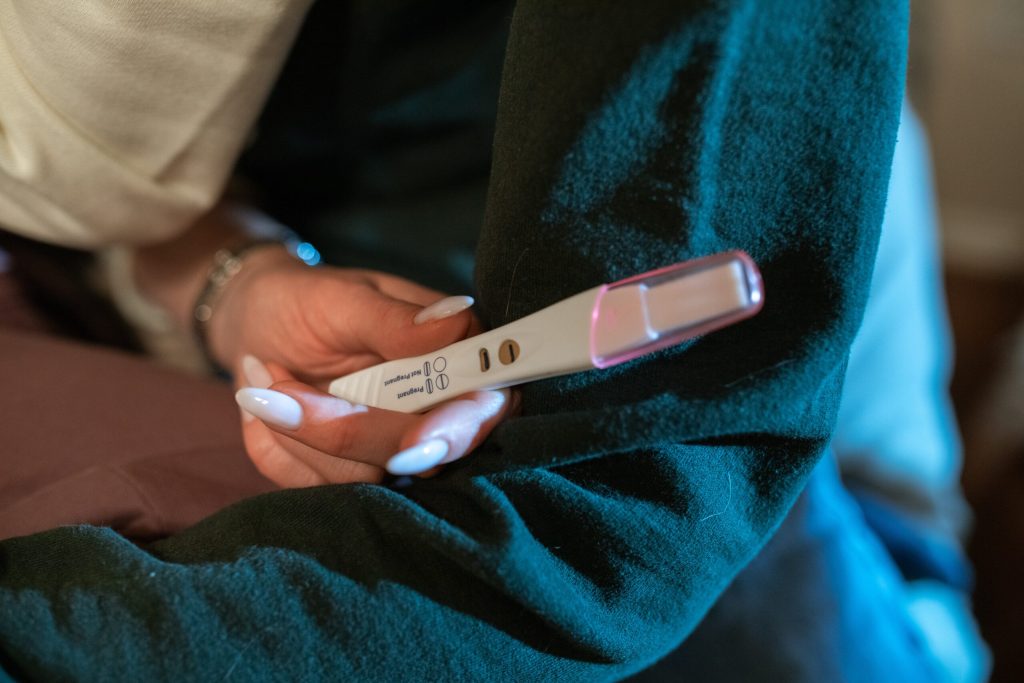 Finding out you're pregnant when you weren't planning it can be terrifying and overwhelming. Knowing your options when pregnant can help calm your anxiety and help you cope with the decisions you must make moving forward. Whether you choose to keep your baby, place him or her for adoption, or have an abortion, requires careful consideration.
Any decision you make impacts you for the rest of your life. That's why the compassionate staff at Care Net Pregnancy Centers of Albuquerque provides the guidance you need to make the right choice. You can make an appointment with one of our team members to discuss your options when pregnant. We never judge, only offer helpful advice and support.
Our team of advocates and licensed medical professionals provide information on the following options when pregnant:
Abortion clinics in Albuquerque
Care Net is not an abortion provider. We do not refer to abortion clinics in Albuquerque. However, our staff provides accurate, updated information about abortion if you determine that is how you wish to deal with an unplanned pregnancy. From pre-abortion care to post-abortion trauma therapy, we're here for you every step of the way.
Services abortion clinics in Albuquerque offer
Most abortion clinics in Albuquerque offer chemical and surgical abortions. If you are less than 10 weeks pregnant, a chemical abortion using separate doses of Mifeprex and Mifepristone is usually recommended. You take the two medications 48 hours apart, then follow up with the abortion clinic or other healthcare provider.
If you decide to have a chemical abortion and change your mind before the second dose, our staff can provide you with information about the reverse abortion pill during your consultation with us.
A surgical abortion happens if you're more than 10 weeks pregnant. There are several kinds of surgical abortion methods. Which one you receive depends on several factors, including how far along you are in your pregnancy.
Abortion costs and risks
How much an abortion costs depends on which kind you receive (chemical or surgical). Most insurance plans do not cover elective abortions. A 1998 ruling by the New Mexico Supreme Courts requires Medicaid to cover the costs of medically necessary abortion services.
While abortions are relatively safe, they are not entirely without risk. You may have a reaction to the anesthesia or develop blood clots or heavy bleeding after the procedure. Damage to the cervix and uterine wall also can happen.
Placing your baby for adoption in Albuquerque
Another option when pregnant includes placing your baby for adoption with a loving family in Albuquerque. If adoption is a possibility for you, our staff can review how the process works. Care Net doesn't provide adoption services, but we can refer you to community organizations that do.
If you realize you're not ready for the responsibility of parenting, but having an abortion is not on your list of options, adoption can be a reasonable choice. Adoption agencies in Albuquerque offer different kinds of adoptions. You can find one that correlates with your preferences.
Open adoptions allow the birth mother and adoptive family to stay in touch. Semi-open adoptions give the birth mother the chance to meet the adoptive family before finalizing the adoption agreement. If you wish to maintain your privacy and anonymity, a closed adoption protects your confidentiality.
Becoming a parent
You may decide that even though your pregnancy was unplanned, you'd still like to become a parent. Parenting is a huge responsibility, chock full of challenges and uncertainties. Care Net helps you prepare with parenting education classes.  Our classes are free and include the following:
How to provide for your baby's basic needs. Parenting skills aren't inherent. They're learned. Our parenting education programs teach you all about food, shelter, and protection and how to ensure your baby thrives from birth throughout childhood.
How to provide emotional support. Babies need more than food, shelter, and protection to thrive and survive. They also need love. Emotional support is a crucial component in a child's mental health development. Learn the best tips for helping your child develop cooperation, self-control, and other social-emotional skills.
How to provide a safe environment. Babies are helpless. They need you to make sure they survive infancy. Part of keeping your baby safe means providing a secure environment.
Care Net for Options When Pregnant
Discussing all your options when pregnant helps you make the choice that's right for you. Care Net's staff never judges you or tries to guilt you into picking a solution that makes you uncomfortable. We're here to listen and help, no matter what you decide. Contact us today to schedule your free consultation or to discuss the other services we provide.