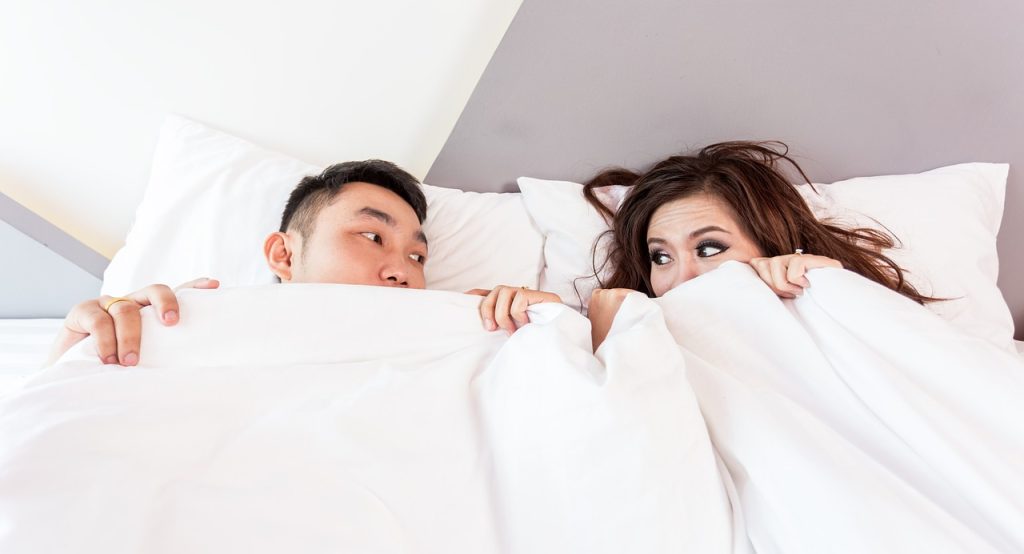 Casual sex. Those two words sound so harmless until you realize they are not. There is nothing casual about sex with a person you have just met. Whether you are out for a night on the town with friends or using a dating app to find potential partners, hooking up can have devastating consequences. When alcohol is involved with the decision, it increases the likelihood both parties will make poor choices, like engaging in unprotected sex. Bad decisions lead to serious outcomes, like contracting sexually transmitted diseases and unplanned pregnancy. Yet, nearly 60 percent of men and women in the U.S. admit to having a one night stand at least once in their lifetimes.
Before you make the decision to be intimate with someone you have just met or barely know, take a few moments to read up on the lifetime of consequences you may face from that one choice.
Why do people have one-night stands?
There are several reasons why you may feel compelled to have a one-night stand. Some people like the anonymity of it, feeling freer to engage in sexual acts with a stranger they likely will never see again. Others may have just left a long-term relationship and do not want to jump right back into anything serious, so casual hook-ups seem like a better alternative to them. Still, others may have done it before, enjoyed it, and sought out that same feeling again. Research shows 35 percent of women and 20 percent of men regret the decision to have a one-night stand, even if they do not suffer serious consequences from their actions.
One-night stands and STDs
One of the biggest risks of having a one-night stand is the increased risk of contracting sexually transmitted diseases (STDs) or sexually transmitted infections (STIs). According to the STD Center, the risk of acquiring specific STDs from one instance of unprotected sex depends on the type of STD. Here is the breakdown:
| | | |
| --- | --- | --- |
| TYPE OF STD | VAGINAL SEX | ANAL SEX |
| HIV | 0.05-0.1% | Receptive Sex: 1.4% Insertive sex: 0.06-0.16 % |
| Herpes | 0.3-0.7 percent | No exact data available |
| Gonorrhea | 20 percent | Receptive Sex: 84% Insertive sex: 30-60% |
| Chlamydia | 4.5% | 32% |
| Syphilis | 51-64% | 30-60% |
| HPV | 4% | Receptive Sex: 33.7-85.7% Insertive sex: 0.8-14.2% |
Chart showing the risk for contracting an STD after a one-night stand.
Syphilis carries the highest risk for both vaginal and anal sex, with Gonorrhea the second most common type of STD contracted during one-night stands where safe sex practices were not used. Even when partners use condoms, they can still spread certain sexually transmitted diseases like genital warts, herpes, and syphilis because those diseases are contracted through skin-to-skin contact.
If you had unprotected sex or have concerns about your health following a one-night stand, you can talk with one of our staff members. Care Net offers free STD/STI testing at select locations throughout Albuquerque. Contact us to schedule an appointment at one of our four locations. When you receive free STD testing with us, you must make a follow-up appointment within 2 to 7 days to discuss your test results. If you test positive for any of the STDs/STIs we test for, our staff will refer you to the appropriate treatment center.
One-night stands and pregnancy
STDs and STIs are not the only unfortunate consequence of having casual sex. Unplanned pregnancies also can occur after hook-ups. Statistical evidence backs up the claim that women can be more reckless about their sexual choices when they are ovulating. Because women can feel more driven to have sex around the time they ovulate, it increases their chances of having an unintended pregnancy if they satisfy their hormonal urges with a casual hook-up that forgoes protection.
Becoming pregnant after a one-night stand can leave you with some difficult choices. If alcohol or drugs were part of the hook-up, your baby could be born with birth defects or other abnormalities. If your partner had an STD or an STI, that could pass to you and the baby. Certain STDs and STIs come with a higher risk for birth defects.
If you are concerned about the possibility of pregnancy after casual sex, Care Net can help. We offer free pregnancy testing. Appointments last between 30 and 60 minutes, and you know before you leave our offices if you might be pregnant. If your pregnancy test comes back positive, our staff will refer you for additional services.
Recovering from one-night stands
One poor choice does not have to define the rest of your life. Having a one-night stand does not mean you are a bad person. Care Net is a judgment-free zone. Our caring staff will never try to make you feel bad for your situation or any choices you make. Call any of our four locations or contact us online to schedule your confidential appointment today.