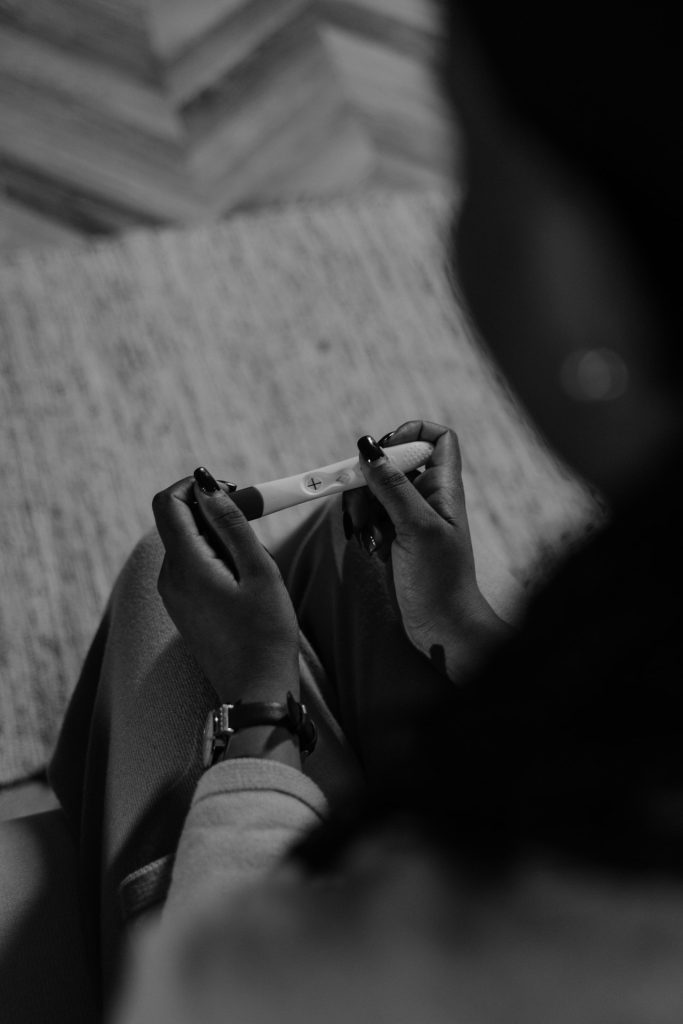 Nausea, fatigue, and those frequent trips to the bathroom can all be indications that a woman might be pregnant. Many women miss those early warning signs and do not suspect pregnancy until they miss a period. Even then, some women still do not worry about it because they may be prone to irregularity. It may take several months to spot – and correctly interpret – pregnancy symptoms.
Whether planned or unintended, a pregnancy can be a life-changing moment for most women. The first thing many women do is buy a home pregnancy test, pee on the stick, and wait for their results to confirm their suspicions. Trusting the results can be a little trickier. While home pregnancy tests claim 99 percent accuracy, they differ in their ability to diagnose pregnancy in women who already have missed a period.
Women who want to be certain about their negative – or positive – pregnancy test results can take a few steps to confirm their results. Getting a free pregnancy test and ultrasound is one of the first things they should do.
What interferes with results?
Women who have a negative test but exhibit typical signs of pregnancy have reason to doubt the results. Home tests work by detecting the presence of human chorionic gonadotropin (hCG) in urine. A few things can interfere with the ability to accurately measure hCG at home. Improperly using the test, testing too soon, using an expired test, and diluting your urine by drinking too much water before taking the test all influence the results. These things usually produce false negatives.
Some medications can mess with home pregnancy test results, triggering false positives. Women using fertility-enhancing medications like Clomid often get incorrect results from home testing. Clomid works by using a "trigger shot" of another medication designed to mature a woman's eggs and induce ovulation. It can take 10 days for a woman's system to clear this synthetic form of hCG. Pregnancy testing before the 10 days is up can produce a false positive.
How to be sure you're pregnant
Free pregnancy ultrasound clinics can help confirm or refute a positive home pregnancy test. Most free pregnancy ultrasound clinics offer women a free pregnancy test and ultrasound. How does this help? Clinics like Care Net Pregnancy Centers of Albuquerque use hospital-grade pregnancy tests that can detect levels of hCG in urine sooner – and more reliably – than over-the-counter pregnancy tests. Our free pregnancy testing centers can detect hCG as soon as three weeks after a woman's last period. Appointments take between 30 and 60 minutes, but women never have to wait long for an answer. We have results to share within three to five minutes of administering the test.
If our testing returns a positive result, we follow up with a free pregnancy ultrasound. We do this for two reasons:
To confirm the pregnancy.
To learn information about the development of the fetus to determine an estimated due date.
Our free pregnancy ultrasound can be shared with a woman's regular OBGYN or another healthcare provider to help guide her pregnancy care.
Free pregnancy ultrasound: what to expect
Free pregnancy ultrasound clinics have trained staff to administer ultrasounds. Women who have never had an ultrasound may have questions about what to expect. Ultrasounds do not use ionizing radiation, so they are safe for both mother and baby. Women must come with a full bladder to their ultrasound to ensure clearer imaging results. We recommend drinking at least 32 ounces of water at least an hour before the ultrasound.
Limited pregnancy ultrasounds answer specific questions about the fetus:
Is the pregnancy inside the uterus?
Can we measure the baby?
Can we hear the baby's heartbeat?
Our ultrasound technicians do not provide comprehensive evaluations of fetal anatomy, developmental abnormalities, or gender during the ultrasound. Expectant mothers must follow up with their regular healthcare provider for those services. Women who need referrals for healthcare practitioners or other professionals to help them make decisions about their pregnancies can request assistance.
Scheduling a free pregnancy ultrasound
Care Net Pregnancy Care Centers is here to help women through every step of their pregnancies. We offer the services women need to make the best decisions about their pregnancies. We have four locations plus a medical mobile unit. Reach out to us today to schedule your free pregnancy test and ultrasound.