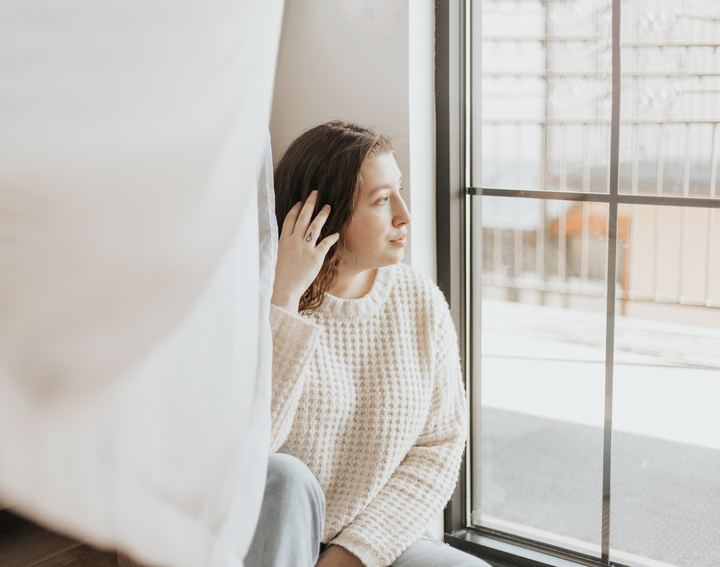 The mental health effects of abortion will depend on each woman. While some women might feel relieved, others could feel a sense of loss, sadness, grief, or guilt. Feelings can also change over time or resurface years later. 
From a research standpoint, experts agree that some women experience negative mental health impacts after an abortion. A study published in The British Journal of Psychiatry found women who had an abortion experienced an 81% increased risk of mental health issues, with nearly 10% of the problems directly attributed to abortion.
These mental health problems include:
Anxiety

Depression

Substance Use/Misuse

Suicidal Behaviors
How Would You React?
Though data shows an increased risk of mental health issues after abortion, research cannot predict how each woman will respond to her abortion experience. 
Certain risk factors make women more likely to experience negative mental health impacts, such as feeling pressured, having conflicting moral beliefs or maternal desires, and having a history of mental health issues.

With all of this said, it's critical to ask yourself hard questions:
How do you think you would react? 

Do you feel pressured? 

Are you repressing any thoughts or feelings?

How is your mental health now, and how could abortion impact it? 
You know yourself best and are the best predictor of your feelings after an abortion.
Process Your Emotions
Unexpected pregnancy is an emotional experience in itself. Thinking through the future and options adds an extra layer of complexity.
At Care Net of Albuquerque, we can provide a safe and confidential space for you to talk and process your emotions. We can be your sounding board and supportive resource. 
Schedule a free appointment with us today for pregnancy testing, STI testing, ultrasounds, information, and more by contacting us today.
If you're currently having a difficult time after an abortion, you're not alone. We provide post-abortion support whether you recently had an abortion or you had one years ago. When you're ready, reach out to begin your emotional recovery.