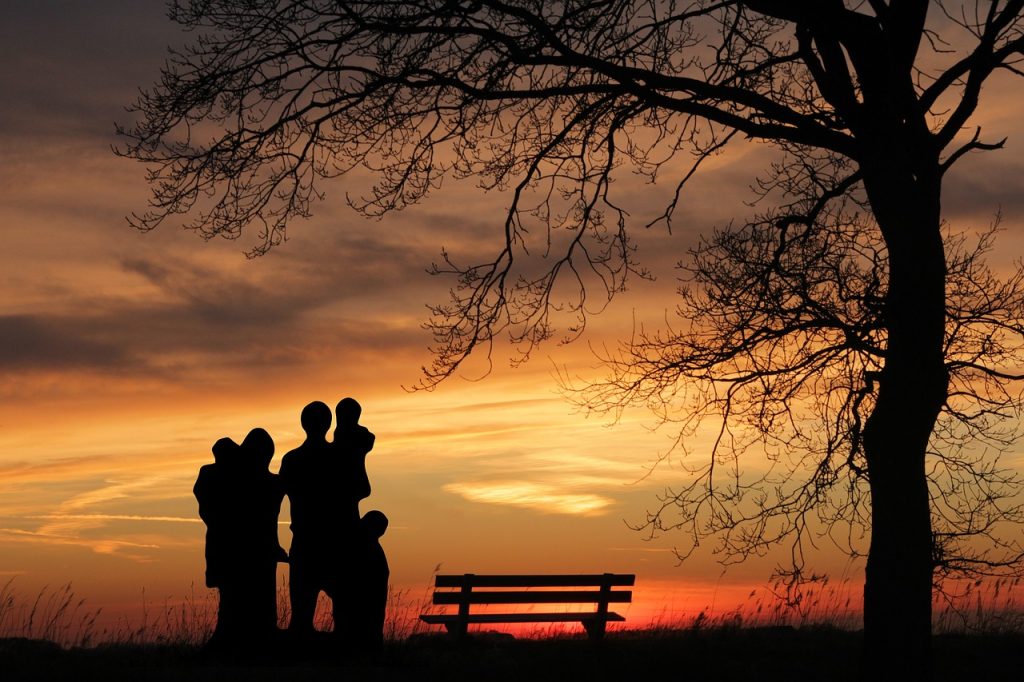 Choosing to place your baby for adoption is a difficult decision. Women who are facing an unplanned pregnancy may consider adoption as an alternative to having an abortion. Opting to carry your baby to term and place them with a loving family is the ultimate act of love for a child. Care Net Albuquerque recognizes that even if you select adoption, you likely have many questions that need answering before you commit to your decision. We are here to help you with the adoption journey, helping to answer those questions and recommending resources that can guide you through the process. Here are the top five questions many women have about adoption for their baby.
Question #1: How else can you say, "give up for adoption?"
The phrase, "give up for adoption" is a common one when describing the adoption process. Just because the phrasing is familiar does not mean it is the language you prefer to use when talking about your choice. Placing your child for adoption is not about giving him or her "up." It is one of the toughest decisions a birth mother can make. When you know that you are not equipped to raise a child for any reason, and abortion is not an option you wish to pursue, adoption is a proactive, courageous, and loving fallback.
So, what do you say in place of "giving up for adoption?" Some replacement suggestions include:
"I am choosing adoption for my child."
"I am creating an adoption plan."
"I am placing my baby for adoption."
Question #2: How do you start the adoption process?
Once you have decided that adoption is the best option for your pregnancy, understanding the adoption process is key to finding the best family for your baby. Care Net's team can help you with the basics of adoption, including walking you through the steps involved. Here is an overview of what you can expect.
Choosing an adoption agency. This is arguably the most difficult part of adoption after deciding to place your baby. While Care Net is not an adoption agency, we can make recommendations for reputable organizations that can guide you through the rest of the process.
Picking an adoptive family. Whether you opt for open adoption or closed adoption, birth mothers can choose the family who will adopt their baby. This can make your decision easier since you have the final say in who will raise your baby.
Completing the adoption. Every adoption plan should include instructions for the baby's delivery. Once your baby is born, you will be asked to complete the adoption paperwork that grants the adoptive family custody of the baby.
This is only an overview of the adoption process. Adoption specialists, sometimes called adoption social workers, with the adoption agency can answer any other questions you have before you make your decision.
Question #3: How much does it cost to choose adoption?
Placing your baby with an adoptive family is one of the most difficult decisions a birth mother can make. It is an emotional time for everyone involved. Since the financial costs of pregnancy and child-rearing often are a motivating factor in choosing adoption, the adoption process always is free for the prospective birth mother. Depending on the adoption agency you choose, birth mothers may be eligible for adoption financial assistance to help with expenses like food, rent, and prenatal care for you and the baby. Adoption specialists will ensure your adoption journey is as stress-free as possible.
Question #4: Will you get to see your baby after adoption?
Whether you continue to have a role in your baby's life after the adoption depends on the type of adoption you choose. Birth mothers who wish to maintain a relationship with their children should choose open adoption. Open adoption allows birth mothers and adoptive families to have ongoing contact that can include phone calls and even visitation. Open adoptions are recommended as the best option for children for many reasons. Semi-open adoptions provide the birth mother with the opportunity to meet the adoptive parents. Ongoing communication after that is not as common as it is with open adoption. If you choose a semi-closed or closed adoption, there is no contact with the adoptive family.
Question #5: Who can help you place your baby for adoption?
Adoption is a life-changing journey for birth mothers. There are caring professionals in place who can guide you through the process and ensure you have the support you need. Choosing an adoption agency that aligns with your beliefs always is a vital resource for your adoption experience. Reputable adoption agencies assign birth mothers adoption specialists who can answer all their questions and provide support resources.
Get free help from caring professionals
Need help getting started? Not sure you want to place your baby for adoption? Care Net can help. You do not have to go through the process alone. Our caring team members are here to help you through every step of your journey. Call any of our center locations to schedule an appointment with us.